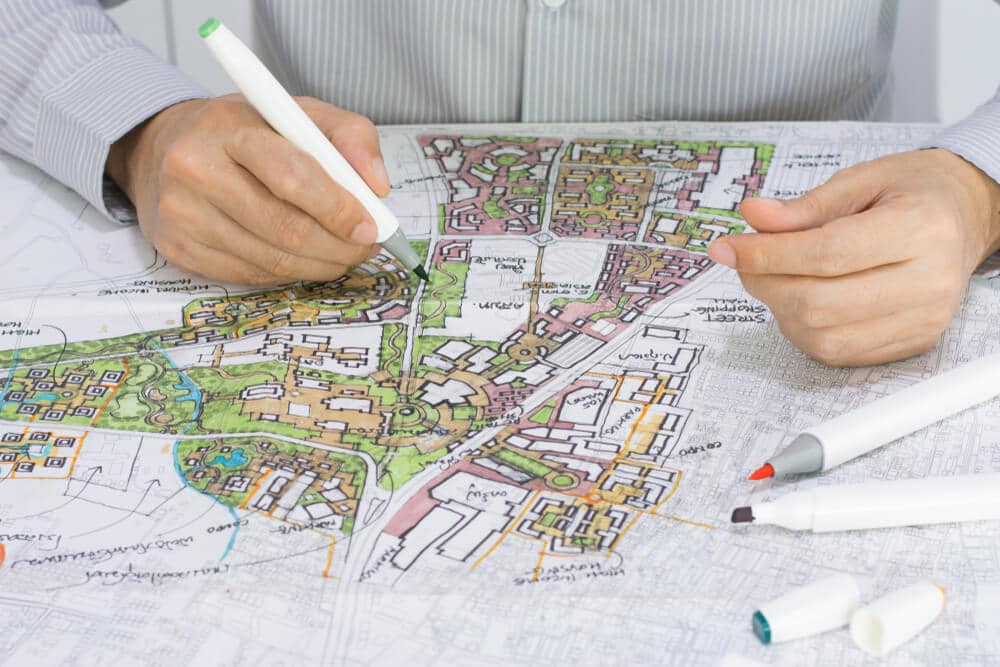 Many local authorities and county councils will require a landscape plan as part of the planning application. With more than 25 years of experience, LandscapePlanning.ie is an expert in this field and have assisted hundreds of architects, commercial developers and individual home owners with designing a landscape plan. Our team provides a full landscape planning service across Ireland including a site survey to identify and assess the key elements for the outdoor space of buildings, residences and properties.
In order for us to prepare a landscape plan we would need the following information:
A copy of any relevant correspondence from the county council regarding your landscape plan
A scale drawing of your site (from your architect) showing the proposed house position/outline along with the site boundaries, driveway and parking area, entrance, position of any existing planting which is to be kept/maintained, service locations (e.g. septic tank location).
Information on the soil quality and condition (wet areas, etc) and levels (these are normally on existing site plans)
Photographs of the site including the existing boundaries and some views of the surrounding landscape. Alternatively, we can visit the site
Based on all this information we will be able to send you a professionally finished Landscape Plan for planning permission to meet your County Council's requirements. The finished landscape plan can be sent to you by post or email.